The Present Reality
In Nashville's low-income neighborhoods, violence is an everyday fact of life. Gangs recruit the young, stealing their childhood and, often, their life—creating a public health issue for all Nashvillians. Homicide is today the No. 1 cause of death among African-American boys ages 10-24.
​
Nashville Peacemakers is working to raise children on truth, giving them a vision for their future before they are lost forever.
Need Volunteer Hours for School?
​
Want to help your fellow human?
​
Rodriguez Greenlee Memorial
Fundraiser
Tuesday, December 8, 2020 | 6 - 9 PM CST
Friendship M.B. Church Bordeaux
2800 Buena Vista Pike, Nashville, TN 37218
Covid -19 protocols apply
On December 8, 2003, Clemmie Greenlee lost her only son to gun violence.
That same year, she founded Nashville Peacemakers to
"keep the guns out of their hands and the games out of their minds"
by promoting peace with unconditional love.
We call that being different on purpose. And it works.
​
We invite you to join us in person and understand if you don't.
Either way we need your help to continue being the difference.
Now more than ever.
Three programs form the pillars of Nashville Peacemakers—two giving youth in distressed neighborhoods basic life skills and self-worth to choose peaceful alternatives to violence, and another to support mothers whose child has been victimized: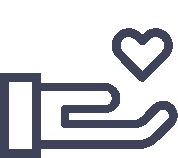 "Whoever is generous to the poor lends to the lord, and he will repay him for his deed."
Do you shop at Kroger?
If so, please consider signing up for the Kroger Community Rewards Program and linking your Kroger Plus card to Nashville Peacemakers using NPO number 37736. Kroger will then allocate funds to us based on the purchases you make, at no cost to you. Register online at krogercommunityrewards.com.